Effective Back Posture Corrector
$17.97
$35.97
Save $18.00
Detail Product
Many medical researches states that the slouching and bad back posture may lead to several problem, such as soreness, pain, arms numbness and fatigue, etc. Effective Back Posture Corrector can corrects your posture, prevents pain and improves your breathing within 15 days!
People with humpback have low self esteem, but when you keep wearing Effective Back Posture Corrector, your muscle would remember it and finally your humpback would be corrected, your self-confidence would be rebuilt!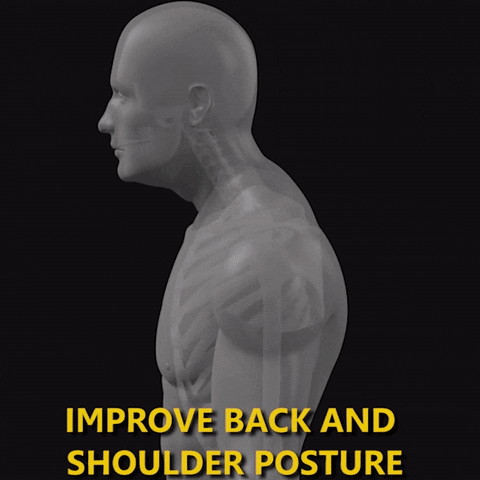 FEATURES
CORRECTS SLOUCHING, BAD POSTURE - Help fixing the hard-to-break habit of slouching and hunching. The brace will improve bad posture with a gentle resistance that promotes long-term muscle memory to straighten up automatically. It also can ease back and shoulder pain instantly.
SUITABLE FOR WOMEN, MEN & TEENS

 

- It is unisex and very adjustable. You can make an ideal fit, and your whole family can benefit from it. Effectively get rid of shoulder, back, and neck pain from sprains, muscle spasms, and strains.
PUT ON AND ADJUST BY YOURSELF - It is adjustable, you can easy to use the posture back brace by yourself without requiring help to get it on and off.
EASY TO WEAR - Use ultra-thin fabric to provide a lightweight wearing experience, and

 

it can be worn under or over clothes.
DESIGNED FOR ALL DAY COMFORT - Comfortable and elastic materials comes with breathable pads and provides all day wearability.
SPECIFICATIONS
SIZE - One Size Fits All
PACKAGE INCLUDES
1 X Effective Back Posture Corrector