All Fabrics Instant Dry Cleaning Spray
$17.97
$35.97
Save $18.00
Detail Product
Your house looks fancier with your beautiful curtains, right? But you keep on facing three major problems with using them. First, it takes a lot of time removing them. Second, they are too heavy and hard to wash manually. Lastly, some stains cannot be removed with a regular detergent.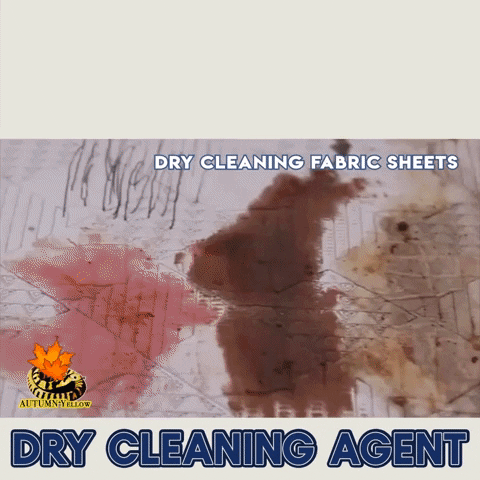 Now, here is the All Fabrics Instant Dry Cleaning Spray that will help you solve these problems! It can effectively remove different kinds of stains such as wine stain, coffee stains, food stains, bloodstain and more! It has a super decontamination factor that eliminates the stain instantly.
 
You can also use it on different kinds of fabric such as your car seat, stuffed toys, tablecloths, sofa beds, and even on your clothes. Washing your curtain will now be as easy as 1,2,3! No more hassle of taking the curtains off, lifting it and washing it with your bare hands. You can just simply spray it on the stained area, and rub on gently, your curtain will be as clean as new.
FEATURES
Fight the three major problems

of curtain users
Worry no more about maintaining your curtains clean and free from stains. It will eliminate the fuss of removal, cleaning, and drying by providing you an instant cleaning without the three steps.
Instantly remove stains
Its super decontamination factor eliminates the stains instantly.
Vanishes almost all kinds of stains
Such as wine stain, bloodstain, stains from food, ink, and a lot more!
Ultimately easy to use
Vanish variety of stains in just one spray!
Waterless Cleaning
It does not require water and other cleaning materials other than the spray itself. 
Made from natural materials
Made from natural, harmless, non-toxic and environmentally friendly ingredients.
Safe for the skin
Thanks to our natural formula, It is gentle on skin, suitable for even sensitive skin.
Wide range of usage
Efficient in cleaning various fabrics, even stuffed toys, velvet and your clothes!
Smells fresh upon application
Not only can it remove stains, but it also leaves a fresh scent on your fabrics, making it smell good.
Specification
Net Weight: 200mL
Form: Liquid
Package
1 Spray Bottle of All Fabrics Instant Dry Cleaning Spray