Adjustable Lumbar Orthosis Posture Corrector
$23.97
$49.97
Save $26.00
Detail Product
Get the newest spinal improvement tool of the generation. The super effective Adjustable Lumbar Orthosis Posture Corrector - perfect for correcting your sitting position, spine improvement, and for treating waist strain. This lumbar support is a product specially manufactured for the correction and prevention of spinal deformities. Its main goal is to aid weakened muscle groups, correct deformed parts of human's back, and to maintain the firmness of an injured spine. It also protects the spine from cases of instability related to changes that can be caused by aging.
Correct your spine while working, while resting, or even while driving! This product is convenient and easy to use. You can use it at any time, anywhere! This product is composed of knee pads, buckle, adjustable band, and a waist pad. You can use it through the following steps:
Usage:
Place the waist pad on the waist.

Set the knee pad into the knees.

According to your elastic requirements to adjust the band on both sides.

Lock the buckle.
Teenagers might need assistance when using this.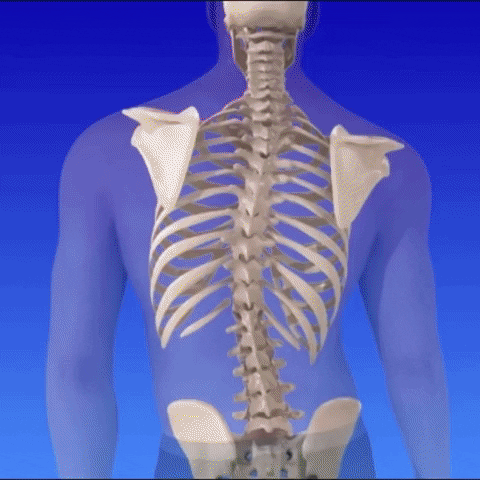 FEATURES
Corrects Posture and Sitting Position 
Designed to help people correct their posture and treat any spinal deformation caused by improper sitting or sleeping position.
Protects Spine
As we age, we can encounter changes in the form of our spines, and this product can protect it from the said changes.
Aids for the injured part of spine
Want to maintain the stability of an injured part of your spine? Don't worry, this product aids the injured part of the spine to remain stable and helps it back to its normal shape.
Effective
You can see and feel the effect once you try it. With continuous and proper usage, it can effectively correct your posture and protect your spine from deformation.
Durable
The materials used in this product are durable and carefully picked to give the product a longer lifespan than other usual lumbar support.
Use it anytime and anywhere
This product is lightweight so you can bring it anywhere plus, you can use it while at home (while doing your chores) , at the office (while working), or even while you are driving.
Easy to use
It only has a 4-way wearing process. Place, set, adjust, and lock!

SPECIFICATION
Size: 20*20*5cm
Net weight: 222g
Color: Black
Package Includes
1 pc Adjustable Lumbar Orthosis Posture Corrector